Peimot is aimed at readers who wish to understand the ways of complex musical language. The publication seeks research methods and personal perspectives that can help connect the listening experience with the realm of theoretical knowledge.
Dr. Shoshana Zeevi
popular tags
Opera
Der Jasager
Interview
Kurt Weill
In Memoriam
Josef Tal
Erez Rapport
Beethoven
Milan Kundera
Matti Caspi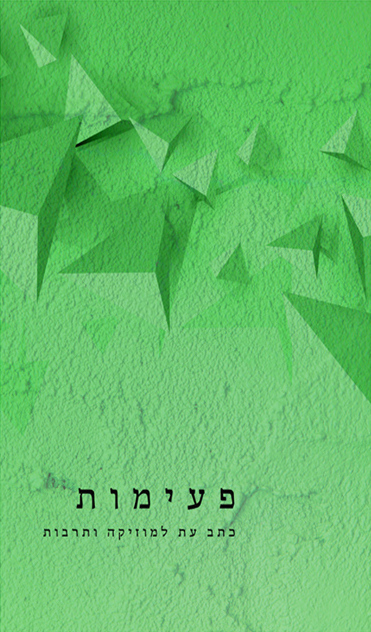 issue number 3
The third issue of Peimot offers a panoramic view of some of Israel's contemporary musical phenomena. From this vantage point, several difficulties and dilemmas facing composers, performers, and musicologists from the world of Israeli art music can be deduced. These difficulties and dilemmas are shared by concert goers, who also play an active role in Israel's musical culture.
[read more]
In Memoriam
Josef Tal
String Quartet
Betty Olivero
Poetry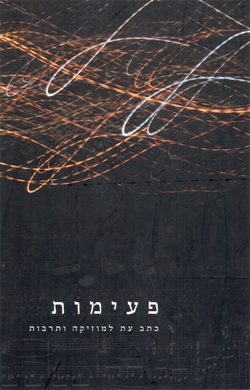 issue number 2
The theme of the second issue of Peimot is the dialogue that takes place between literature and music. Even though both disciplines are grounded in different, unique aesthetic principles, they blend together into a single entity in the wondrous moment of singing. This is a dialogue in which the voices of human and instrument are woven together into a complex treatise, in which the ideas of the poet and the musical id...
[read more]
Gustav Mahler
John Cage
Opera
Leon Schidlowsky
Performance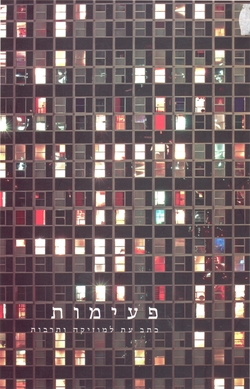 issue number 1
Peimot presents a window into the world of music and musicological research in the context of Israel's contemporary cultural discourse. The many faces of music can be seen through its living presence in all areas of life, culture, and society. The periodical's contributors are associated with the world of musicology: researchers and graduate students, composers, and performers. The articles are intended for a broad r...
[read more]
Erez Rapport
Beethoven
Milan Kundera
Matti Caspi
Nathan Zach
issues